Adding an Entity
To add a new entity to the sketch, right-click at the position on the canvas where the new entity should be placed. From the drop box, select Add New Entity.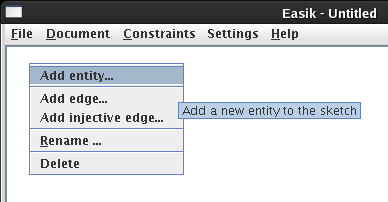 Once this has been selected, a prompt will appear asking for the name of the new entity. Should no name be provided, a default name will be used.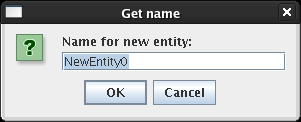 Clicking Ok will make the entity appear on the sketch in the location where the right-click menu was first activated. To see how to edit the name of the entity, or remove it from the graph, see Rename and Delete, respectively.
N.B. If the supplied name is already in use, Easik will not allow for a second entity to be created with the same name.